Excellent cost performance solar street light for Government projects
Features:
1. High brightness and excellent luminous efficiency
2. All die-casting aluminum light housing, anti-corrosion, high-temperature resistance and good heat dissipation
3. American brand LED chip Bridgelux, luminous efficiency can reach 200lm/watt, working time>50,000 hours
4. A grade LiFePO4 battery with long lifespan as long as 8 years, more than 2000 cycles
5. Monocrystalline solar panel, its efficiency of conversion can reach 19.4%
6. Microwave sensor can adjust brightness by sensing the movement of people or car
7. 5 illumination modes which adapt to different weather in order to prolong working time



Specifications:
| | |
| --- | --- |
| Model | FP-05A |
| Type | solar street light |
| Power | 30W |
| Battery Capacity | 12.8V 21AH |
| Solar panel | 18V 80W |
| Charging time | 5-6 hours |
| working days | 3-4 rainy days |
| Chip lifespan | >50000hours |
| Luminous | 6000LM |
| Light distribution | 150*70/150*80 |
| Chip brand | Bridgelux |
| color | white, black |
| Switch mode | automatic |
| Body material | Die-casting aluminum alloy |
| Certificate | CE/ROHS/FCC/IP65/TUV |
| Type of solar panel | Monocrystalline solar panel |
| Application | billboard, pathway, stadium, etc |
| Working temperature | -20ºC~60ºC |
| Size | 550 x 220 x 200MM |
Notice
1. Solar panels should be installed away from lighting range of lamp holder, and others light source.
2. Keep away from the fire, otherwise the battery may explode.
3. Avoid hot, humid and corrosive environments, otherwise it will reduce the lifespan of the product.
4. Once the products are not used in more than 3 months, then they must be charged once at least.
5. The solar panel should be intalled toward the sun to get the best sunlight.
About Bluesmart:
Bluesmart designs and manufactures in shenzhen innovative smart solar street lighting solutions specifically suited for extreme climate conditions.
Bluesmart manufactures the world's most technically innovative of solar powered street lighting solutions.Bluesmart solar lightings are renowned for their sophisticated product styling and their wide seletion of shapes and sizes, offering a diverse product range which is suitable to cover a wide variety of outdoor lighting applications.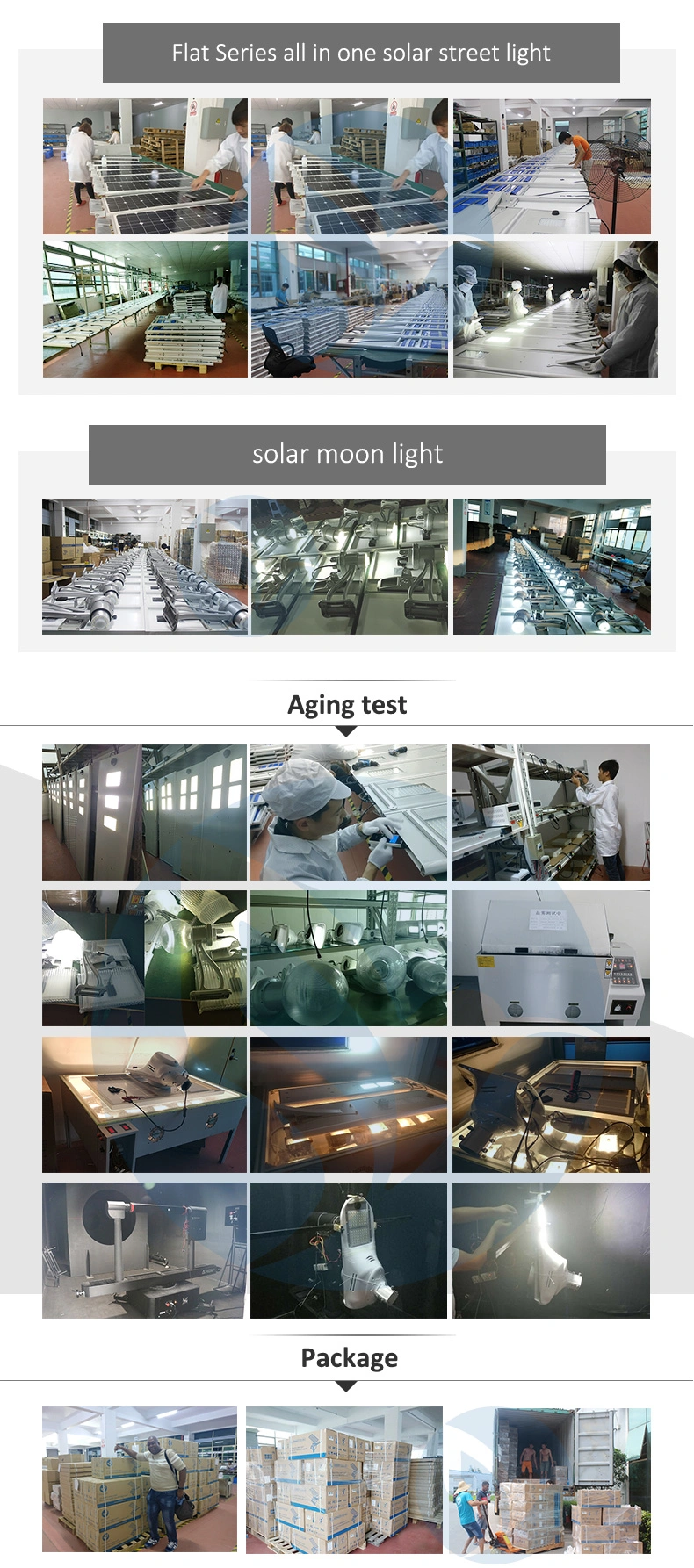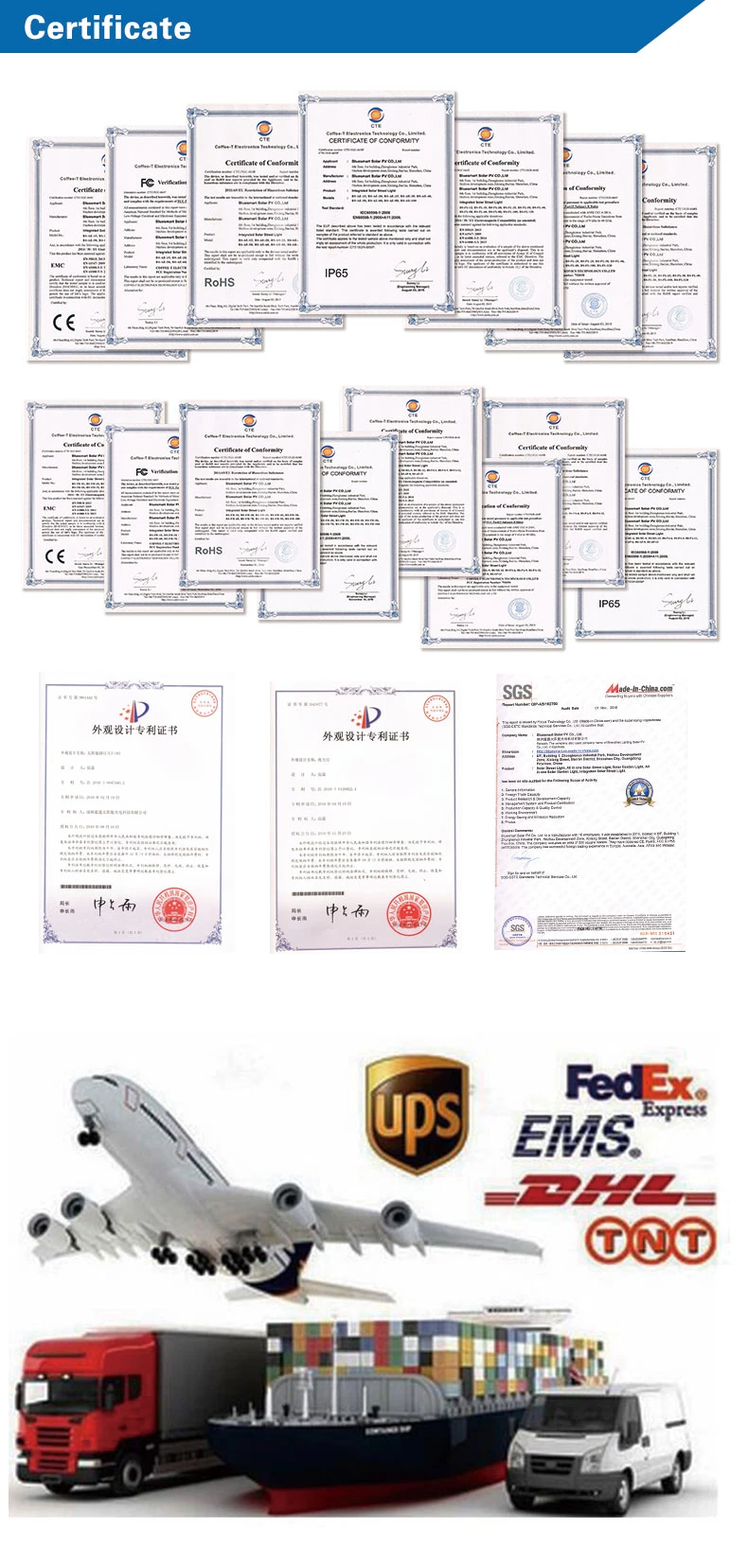 Provide Access To Energy
Renewable Energy is all around us but we do not have the right infrastructure in place to harvest that energy. 1.3 billion people have no access to electricity, with little chance of being eventually connected to the grid, especially in rural areas. Bluesmart provides public lighting, a first lever of electrification, with a real impact on economic and social daily life. Through our products we want to promote a lifestyle of using alternative sources that will reduce dependency on fossil fuels for energy
Creat Smart Street Lights
Powered by clean and free energy, your footsteps and the sun. Bluesmart Smart Solar Street Lights, All In One Solar Street Lights, will illuminate streets, parks, pathways, parking lots, highway, corporate and university campuses ect.
Bluesmart: reliable and durable lighting solutions for all, at last!